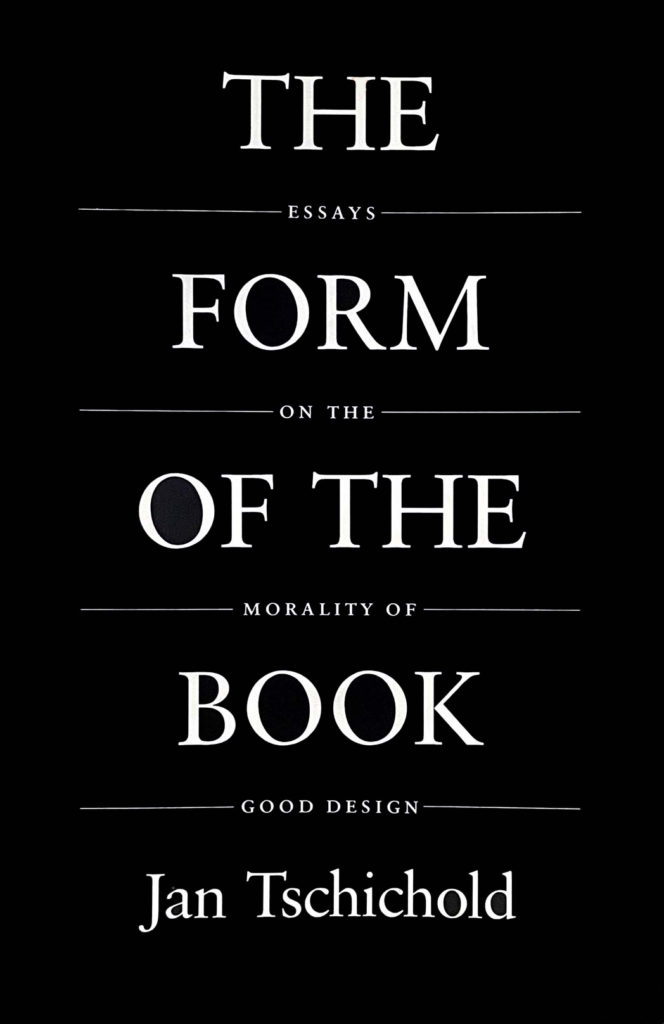 Jan Tschichold
Lund Humphries / 1991 / 182 pp / Translated from the German by Hajo Hadeler / Edited, with an introduction, by Robert Bringhurst
Originally published in German as Ausgewälte Aufsätz über Fragen der Gestalt des Buches und der Typographie in 1975, the pieces collected here were written after Tschichold had tempered his promotion of the ideas he had developed in Die neue Typographie (1928) and Typographishe Gestaltung (1935). Books of advice on the practise of typography often tend to the authoritarian and The Form of the Book is far from an exception: the tone of Tschichold's entertaining essays is bracingly bossy. But among his firm admonitions I'd take exception to this one about dust jackets:
The jacket is first and foremost a small poster, an eye-catcher, where much is allowed that would be unseemly within the pages of the book itself . . .  as a rule book jackets belong in the wastepaper basket, like empty cigarette packages.
In the case of this volume one would be deprived of Frank Bollinger's photo­graph of its exacting author on the back flap.